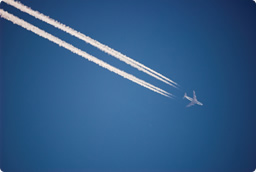 Air Freight
Allround Logistics Inc. maintains long-standing relationships with major air carriers as we continuously search for the most economical and most efficient solution for your air cargo. Whether it is a 100-ton transformer requiring a special charter, hazardous material or an urgently needed spare part, we remain a competitive choice
Placing a high value on security and safety, Allround's requirements for inland haulage and warehousing services are compliant with the latest guidelines issues by the Transportation Security Agency and Department of Homeland Security.
Our staff is fully trained in the proper handling and documentation of hazardous materials. Allround Logistics Inc. is an active participant in the Automated Manifest System (AMS) by the US Customs and Border Protection (CBP).
For further information please contact air@allroundlogistics.com.